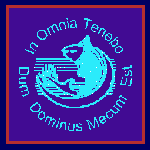 Chairman Fish's
Big
Red
Book

Los Olvidados,
Forgotten and dying,
Urban children,
Unseen and unheard,
The elderly and housebound,
No-one to feed them,
The lonely excluded,
Needs still unmet.
Imprisoned and hidden,
Out of society,
Nobody listening,
They're easy to ignore,
When you're driven to meet,
Desires existential,
Los Olvidados,
Warrant no view.
It's Easter morning,
And Christ is risen,
Freedom's bell peels,
To bring us the news,
But his message remains,
Unheard and unheeded,
Hola Olvidados!
You're not on your own.
Inspired by Luis Bu˝uel's (1950) film "Los Olvidados",
a drama based on the lives of
destitute children and young people
scraping an existence on the streets
of Mexico City, this poem
offers a reminder that despite
our relative affluence little has changed ...
© Stefan Lewis-Fish
(4 April 1999)