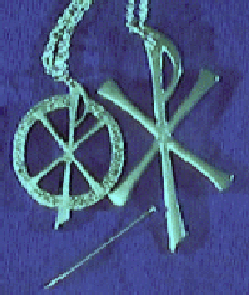 Chairman Fish's
Big
Red
Book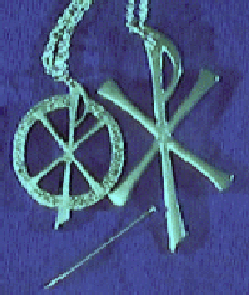 I'm an analogue anachronism,
Not dynamic and digital,
Not precociously parallel,
But seriously serial.
I'm plodding and ponderous,
Out of touch with culture,
Seriously searching for,
A compatible soul.

So, if you're like yours truly,
Or think you're complimentary,
I'm waiting with baited breath,
For you to contact me.
I've a very bad record,
Two marriages, two divorces,
But I'm open and honest,
You'll get what you see.

I'm a heterosexual,
With a hint of the mystical,
At times moody and broody,
With an interesting Chi.
I like music and sci-fi,
Good wine with a gourmet,
Conversation is crucial,
I'm sure that you'll agree.

I'm a cinematic idiot,
A sucker for a story,
A computer junkie,
And that's quite solit'ry.
But, there's something more sensuous,
Than cybernetic surfing,
That's harmoniously swimming,
In a virtual sea.

So, come all ye budding partners,
You can get in touch by telephone,
By fax or by e-mail,
But not telepathy,
I'm very receptive,
To a variety of approaches
So, give me the chance,
To take you out or in for tea.